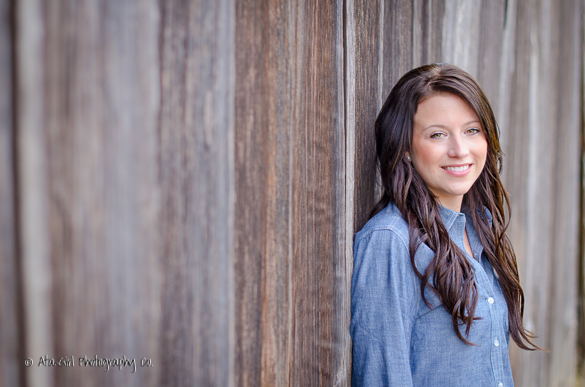 In the very near future, Collette's hard work, determination and perseverance will pay off.  Collette will end one chapter of her life as a college senior in order to begin the next.  Collette will graduate from Sam Houston State University!  She will enter the work force as an elementary school teacher.  I am amazed that she is brave enough and motivated enough to educate our youth!  In my book, anyone who wants to spend an entire work day with children who are not related by blood is a straight up hero!
Collette braved an 8 a.m. shoot after a five-hour drive and arriving home way after dark the night before.  We only took one wrong turn on the way to the 100-year old barn that we secured special permission to access.  The light was amazing and we couldn't have have wished for a more perfect morning!  Collette spotted a wretched travel trailer and and old windmill near the barn.  We immediately decided to incorporate these additional props into her Texas senior portrait session.
Before venturing off to college, Collette had been the long-time gate opener for her grandfather—and I must add, the most beautiful gate opener I've ever seen!  Her grandfather will be hard pressed to replace her!  Here are a few of my favorite images from the session!  If you're Collette's friend or family member, please be sure to show her some love by leaving a comment here.
Click to see my complete senior portfolio.
 _______________________________________________________________________________
I am a San Antonio-based wedding and senior photographer who started Ata-Girl Photography Co., LLC in 2010. As one of the up-and-coming San Antonio wedding photographers, I am also available to shoot in Austin, Houston and Dallas and the surrounding areas. I am also available for destination weddings. Ata-Girl Photography Co. offers an amazing San Antonio wedding photography service that you won't soon forget. As a San Antonio wedding photographer, my sole purpose is to treat your San Antonio wedding like a regal event.
In addition to wedding photography, I also specialize in San Antonio senior portraits and senior portraits for high school seniors in my local surrounding areas.
I am a professional photographer who enjoys documenting the important milestones and captivating moments in people's lives. I firmly believe that the unique set of circumstances I have faced in life has prepared me to take a personal and genuine interest in my photography clients. When I'm not photographing a wedding, family or high school senior, I enjoy watching my daughter play softball, hiking, cycling and listening to Elvis!
This post first appeared on Ata-Girl Photography Co's website and blog. Please enjoy this San Antonio senior photography provided by Tammy Blalock and Ata-Girl Photography Co. Ata-Girl Photography Co. also offers superb San Antonio wedding photography in the San Antonio metro and surrounding area and strives to be one of the finest San Antonio wedding photographers.
---
You might also like