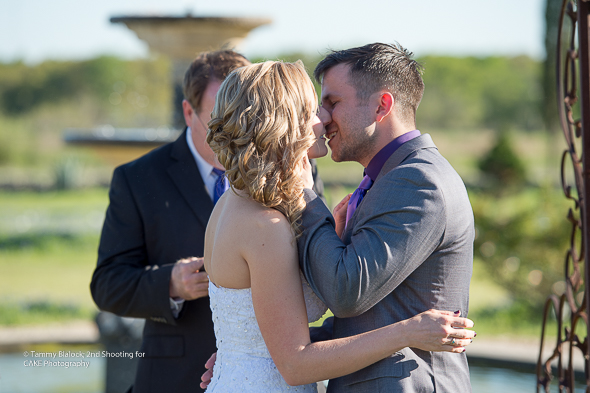 Virtually any time someone extends an invitation to me to help them second shoot a wedding… I accept. This was the case earlier this year (much earlier) when Jill Jansen, owner of CAKE Photography, asked me to help her with Dave & Amanda's Austin wedding. In March, I headed to Buda, Texas to the beautiful Le San Michele wedding venue just 19 miles south of Austin to help photograph Dave and Amanda's comic book-themed wedding!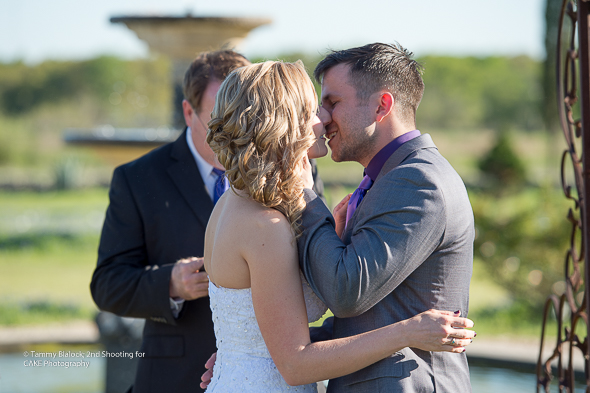 I love when wedding couples have gone through all the trouble to create a theme for their special day. Dave and Amanda left no stone unturned. Dave and Amanda both wore comic-themed shoes and socks, the table centerpieces were comic-themed, and the guests' seating chart was comic-related. I'm pretty sure I even saw a guest with comic cartoons on her heels.  The best part of all is that Dave drew Amanda her very own comic strip for the wedding day. It was such a personal and heartfelt detail!
Jill assigned me to cover Dave and the groomsmen prior to the ceremony. The boys are always so much fun! They seem to never have as much to worry about as the brides. I got to take Dave's wedding day portraits as he waiting for Amanda to meet him prior to the ceremony for their first look! He only seemed slightly nervous.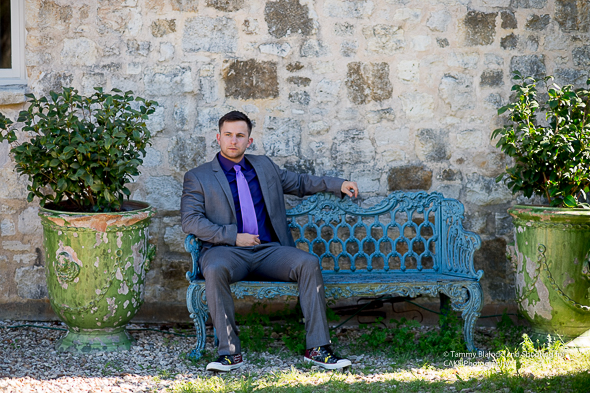 Finally, it was time for the first look!! (Not sure what a first look is all about? Check this post!) Amanda emerged as Dave turned his back and waited for his gorgeous bride to appear before his very eyes.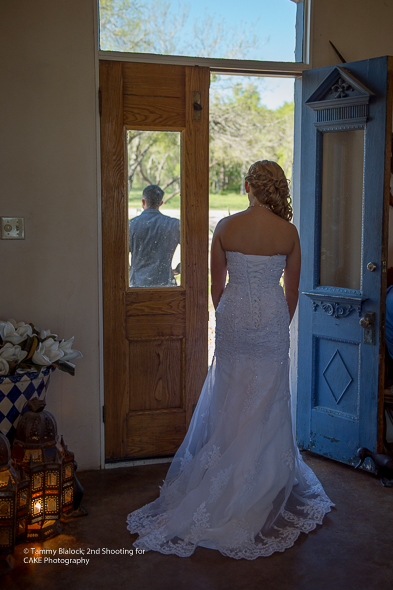 When Dave turned around, Amanda was stunning! Now, the jitterbugs were over and they could enjoy the ceremony with a little more ease. The best part is they got to spend a few quiet minutes alone and in the moment to enjoy each other's company uninterrupted.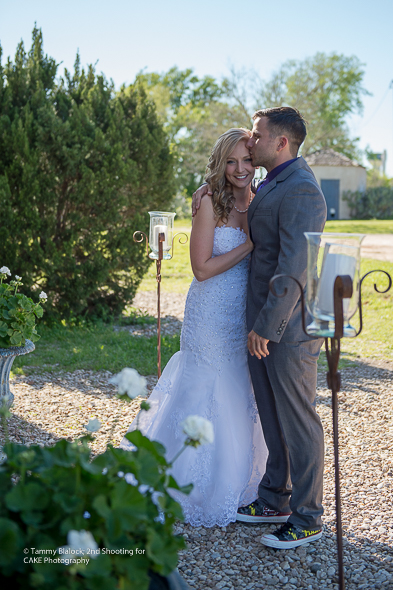 Amanda looked unforgettable coming down the outdoor aisle with her dad.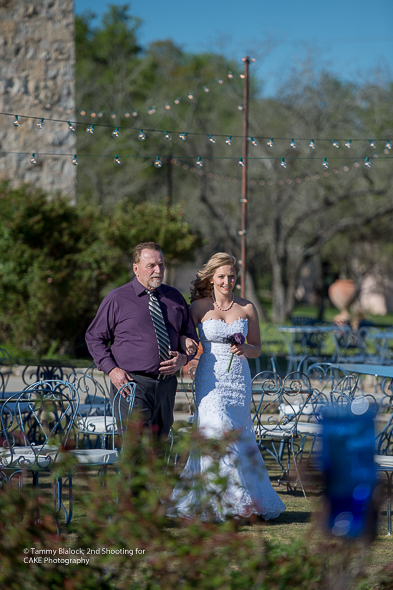 THEY PLAYED THE SHOE GAME! This is the first time I have witnessed the shoe game in person! So much fun!!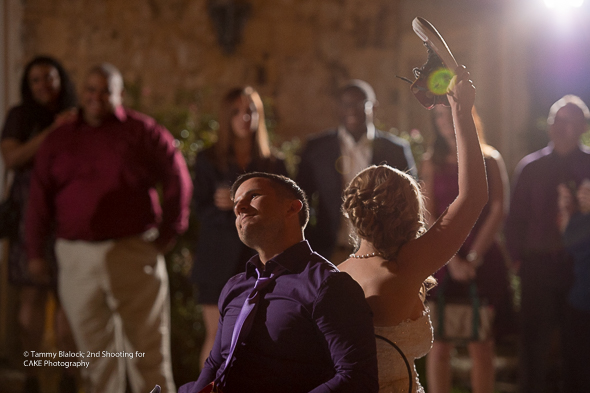 Here are a few of my favorite images from Dave and Amanda's Austin wedding!
If you'd like to see all the images from this special wedding day, please enjoy this video.
Until next time, be positive, happy, healthy, and don't forget to be photographed.
**The images contained in this post were shot under the direction and for assignment of CAKE Photography, owned by Jill Jansen of San Antonio, Texas.  The images are copyrighted by CAKE Photography, but are used herein with permission.
_______________________________________________________________________________
I am a professional wedding and senior photographer based in South Texas near San Antonio. I pride my business in offering a premier and personal service coupled with an unforgettable photography experience. I cater to clients who appreciate quality photography and help them to create family heirlooms that will last for generations. As a full-time professional photographer, my sole purpose is to provide amazing, memorable and full-service photography.
I started Ata-Girl Photography Co., LLC in 2010. I firmly believe that the unique set of circumstances I have faced in life has prepared me to take a personal and genuine interest in my photography clients. I enjoy documenting the important milestones and captivating moments in people's lives. I love being a part of people's journey and consider myself privileged to document their legacies.
When I'm not photographing a wedding, family or high school senior, I love to spend my spare time hiking, cycling, reading, listening to Elvis and Prince. The most important things in life are for me to see my two daughters happy and to create a family history my grandparents would be proud of!
The post, Amanda & Dave's Austin Wedding, first appeared on Ata-Girl Photography Co.'s website and blog. Please feel free to comment here, or share this post with your friends via Facebook, Twitter or Pinterest. Please email me if you have any questions about this article or want to share a neat idea for a future blog post with me.
---
You might also like