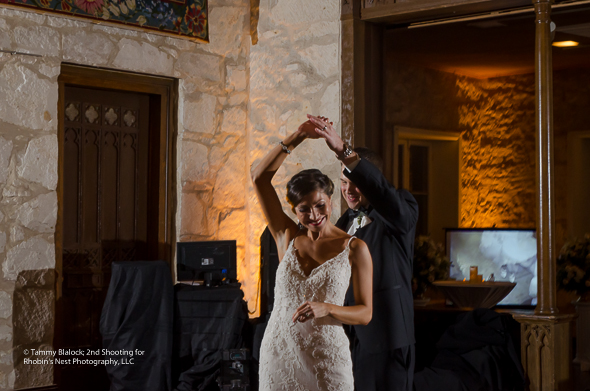 Last week, I accepted an offer and excellent opportunity to work beside another amazing photographer—Rhobin Tudyk of Rhobin's Nest Photography.  She invited me to shoot a San Antonio wedding at the Assumption Chapel at St. Mary's, followed by the reception at the Southwest School of Art.  I couldn't be happier with the opportunity to have worked beside such a gifted artist and a genuinely amazing and generous person.  (Rhobin has also let me tour her home studio.)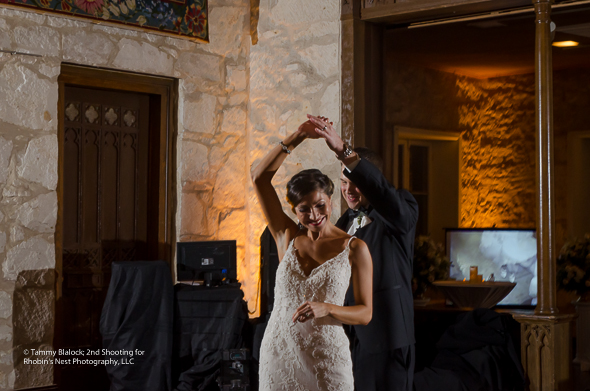 It was a bittersweet moment for Rhobin and her second shooter, Eric—who doubles as her doting husband.  Though Rhobin has been a photographer for over 15 years, this was the last wedding on her calendar—ever.  Earlier in the year, Rhobin decided to retire from weddings and focus on her newborn, family and boudoir business.
It was an absolutely beautiful wedding to be a part of.  Although I no longer practice Catholicism, I am still pretty familiar with Mass.  I have to say that the "Prayers of the People" were the most beautiful, thoughtful, and caring words I have ever heard another person say out loud.  Homeless, unborn babies, and deceased persons were prayed for.  I did not detect a single bit of selfish prayer… not a tiny ounce.  It was a prayer that truly moved me and gave me clear insight into the beautiful families that were joining.  I wish them nothing but love and happiness as they begin their new lives together.
Here are some of my favorite images from the San Antonio wedding and reception:
**The images contained in this post were shot under the direction and for assignment of Rhobin's Nest Photography, LLC.  The images are copyrighted by Rhobin's Nest Photography, LLC, but are used herein with permission.
_______________________________________________________________________________
I am a San Antonio-based wedding and senior photographer who started Ata-Girl Photography Co., LLC in 2010. As one of the up-and-coming San Antonio wedding photographers, I am also available to shoot in Austin, Houston and Dallas and the surrounding areas. I am also available for destination weddings worldwide. Ata-Girl Photography Co. offers an amazing wedding photography service that you won't soon forget.  
As a professional photographer, my sole purpose is to provide you the absolute best photography experience. I am a professional photographer who enjoys documenting the important milestones and captivating moments in people's lives. I firmly believe that the unique set of circumstances I have faced in life has prepared me to take a personal and genuine interest in my photography clients. When I'm not photographing a wedding, family or high school senior, I enjoy watching my daughter play softball, hiking, cycling, reading, and listening to Elvis!
The post, A San Antonio Wedding & Reception, first appeared on Ata-Girl Photography Co's website and blog. Please feel free to comment here, or share this post with your friends via Facebook, Twitter or Pinterest. Please email me if you have any questions about this article or want to share a neat idea for a future blog post with me.
---
You might also like