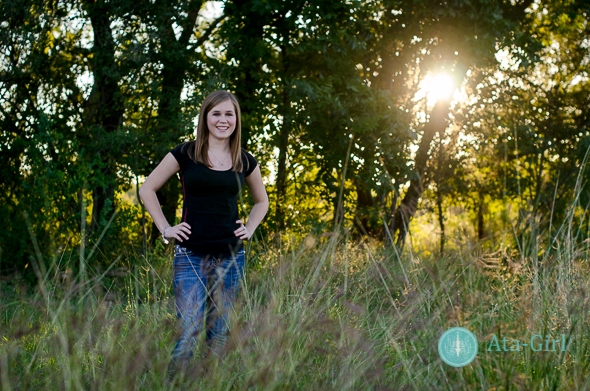 I've literally known Allison since I can't remember when.  I'm guessing it has to be somewhere around 2001 when Allison and my daughter, Kyanna, began Kindergarten together.  Allison and Kyanna have spent many years being very good friends, so much in fact, that her momma and I have also become good friends.  Allison has played volleyball and basketball and ran track with my Kyanna for many years.  They've exchanged Christmas presents, had slumber parties, double-dates, and girls' nights out. Come next May, they'll put on a red cap and gown and graduate together.  Kyanna and I are blessed to have such special people in our lives.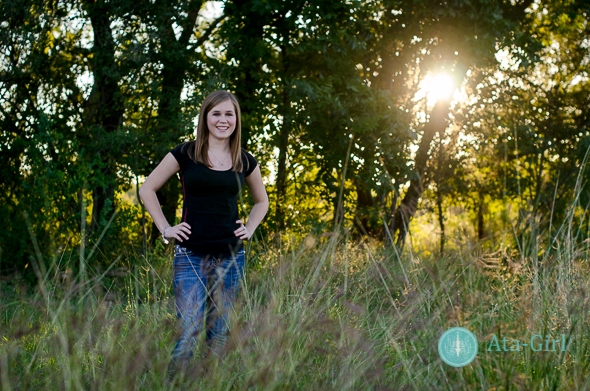 It is so much fun (and such a huge honor) to have the opportunity to capture such a special time in Allison's life.  We opted for a country girl senior portrait session being that we're right here in sunny, rural Texas.
Allison is a beautiful girl with a gorgeous smile.  There's no doubt she'll grow to become a beautiful young woman—especially if her momma is any indication of Allison's future. Here are a few of my favorite images from the first of her four mini senior sessions.
_______________________________________________________________________________
I am a San Antonio-based wedding and senior photographer who started Ata-Girl Photography Co., LLC in 2010. As one of the up-and-coming San Antonio wedding photographers, I am also available to shoot in Austin, Houston and Dallas and the surrounding areas. I am also available for destination weddings worldwide. Ata-Girl Photography Co. offers an amazing wedding photography service that you won't soon forget.  As a professional photographer, my sole purpose is to provide you the absolute best photography experience.
I am a professional photographer who enjoys documenting the important milestones and captivating moments in people's lives. I firmly believe that the unique set of circumstances I have faced in life has prepared me to take a personal and genuine interest in my photography clients. When I'm not photographing a wedding, family or high school senior, I enjoy watching my daughter play softball, hiking, cycling, reading, and listening to Elvis!
The post, Country Girl Senior Portraits, first appeared on Ata-Girl Photography Co's website and blog. Please feel free to comment here, or share this post with your friends via Facebook, Twitter or Pinterest. Please email me if you have any questions about this article or want to share a neat idea for a future blog post with me.
---
You might also like