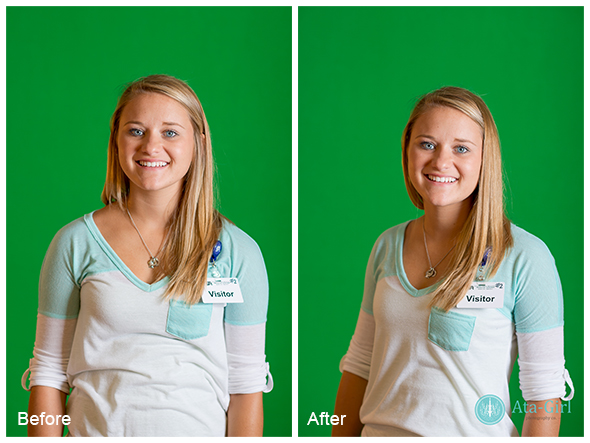 First of all, I'd like to introduce you to my aMAYzing assistant, Karley. Not only is she my niece, but she's the young lady who now carries my bags (blisters or not!), points the reflector, manages stray and flyaway hairs, and makes sure no one runs off with my equipment when my back is turned. I have to say she's been a quick study and very good help—even when the only thing she has to do is sit and stare at my bags.
My least favorite thing to hear when someone wants me to photograph them, but isn't ready to book is that they think they are overweight. I personally believe that there is beauty in everyone… whether you're a 125-pound, 18-year-old girl, or a 205-pound 86-year-old grandma. Beauty is not about perfect cheeks, smooth-shiny hair, and an hour glass figure. Beauty is what your family sees when they look at you. Beauty is what you see when you look at your family. Everyone has beauty!
I'm using a few images of Karley to help demonstrate a very simple posing tip that will help anyone, I repeat, ANYONE look thinner in photographs. Karley is by no means even close to being any kind of overweight, but these images will show that even SHE can look smaller in photographs.
The image below illustrates how NOT to pose. In this frame, Karley is standing with her shoulders and hips perfectly square with the camera.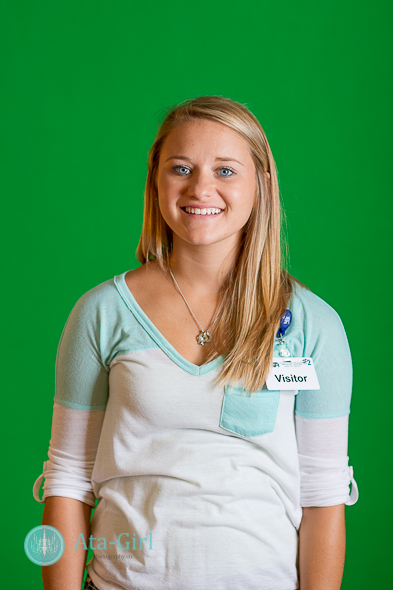 In this second image, Karley has angled her shoulders and hips about 30° to camera left. She has also created some space between her body and arm by slighting pulling her arm away from her body. She now appears to be less broad because of the angle and spacing.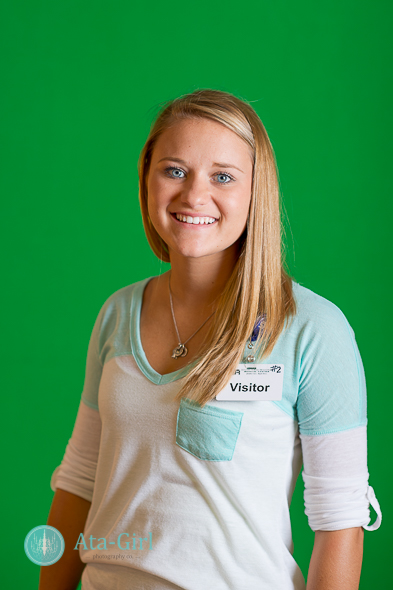 As you can see clearly in this side-by-side comparison, Karley appears slimmer in the second photo.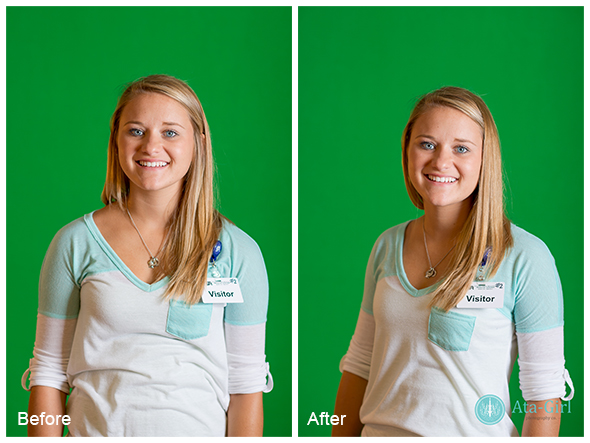 This is just one tip to appear smaller in photographs. Stay tuned soon, and I reveal yet another tip to help you feel more confident in front of the camera.
Until next time, be positive, happy, and healthy, and don't forget to be photographed.
_______________________________________________________________________________
I am a San Antonio-based wedding and senior photographer who started Ata-Girl Photography Co., LLC in 2010. As one of the up-and-coming San Antonio wedding photographers, I am also available to shoot in Austin, Houston and Dallas and the surrounding areas. I am also available for destination weddings worldwide. Ata-Girl Photography Co. offers an amazing wedding photography service that you won't soon forget.  As a professional photographer, my sole purpose is to provide you the absolute best photography experience.
I am a professional photographer who enjoys documenting the important milestones and captivating moments in people's lives. I firmly believe that the unique set of circumstances I have faced in life has prepared me to take a personal and genuine interest in my photography clients. When I'm not photographing a wedding, family or high school senior, I love hiking, cycling, reading, listening to Elvis and most importantly, I enjoy seeing my daughters happy!
The post, Simple Posing Tip, first appeared on Ata-Girl Photography Co's website and blog. Please feel free to comment here, or share this post with your friends via Facebook, Twitter or Pinterest. Please email me if you have any questions about this article or want to share a neat idea for a future blog post with me.
---