It's not often I get to witness a hill country wedding overlooking the majestic Guadalupe River. But, that was the case very early this past year when I accompanied Sara Griffin Photography as her second photographer to another beautiful wedding.
The ceremony site at Marquardt Ranch literally overlooks a cliff on the edge of the Guadalupe River. Before all the guests arrive, you can hear the water softly running over the rocks down below. It's such a peaceful ceremony site.
Hill Country Wedding at Marquardt Ranch
Here are some of my favorite parts of Kelson and Kaylea's hill country wedding.
I loved watching Kelson's reaction when he first saw Kaylea during their first look. (Isn't she a gorgeous bride?!)
Since Kelson and Kaylea chose to have a first look, this allowed Sara and I to capture some great creative shots before the ceremony when the light was better.
These two are an adorable couple!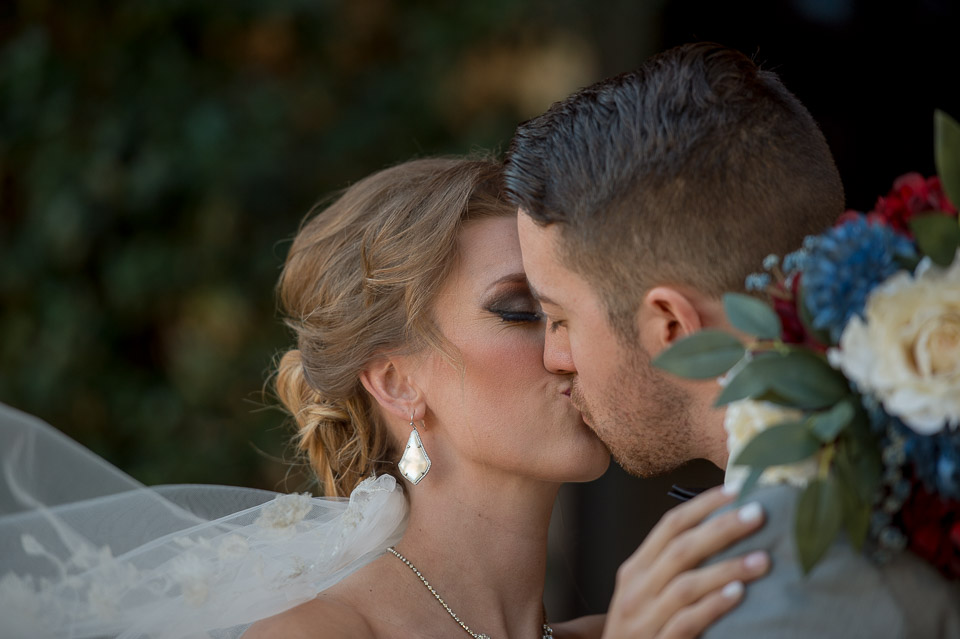 And Kaylea's dress was darn near to die for!
I loved the red, white and blue colors of this winter wedding just two weeks after the new year had begun.
The simple yet sophisticated boutonnieres were icing on the cake.
I loved watching Kelson watch Kaylea walk down the aisle. He looked so calm and ready for this moment to finally happen.
The sun quietly setting during the ceremony was so romantic.
The moment after Mr. & Mrs. were officially introduced.
And lastly, their sparkler exit was flawless!
Here are a few more of my favorite images from Kelson and Kaylea's hill country wedding at the Marquardt Ranch in Boerne:
If you'd like to see some more images from this perfect hill country wedding, please enjoy this video. For the best quality, be sure to change the video player settings to 1080 HD.
**The images contained in this blog post and slideshow were shot under the direction and for assignment of Sara Griffin Photography. The images are copyrighted but used herein with permission.
If you enjoyed this blog post and would like to read more, receive exclusive content and special news from Ata-Girl, please take a moment to subscribe to my newsletter. I usually only send them once a month! Until next time, be positive, happy, healthy, and don't forget to be photographed.
---
I am a WPPI-C certified professional wedding and senior photographer based in South Texas near San Antonio. I pride my business in offering a premier and personal service coupled with an unforgettable photography experience. I cater to clients who appreciate quality photography and help them to create family heirlooms that will last for generations. As a full-time professional photographer, my sole purpose is to provide amazing, memorable and full-service photography.
I started Ata-Girl Photography Co., LLC in 2010. I firmly believe that the unique set of circumstances I have faced in life has prepared me to take a personal and genuine interest in my photography clients. I enjoy documenting the important milestones and captivating moments in people's lives. I love being a part of people's journey and consider myself privileged to document their legacies.
When I'm not photographing a wedding, family or high school senior, I love to spend my spare time hiking, camping, cycling, reading, listening to Elvis and Prince. The most important things in life are for me to see my two daughters happy and to create a family history my grandparents would be proud of!
The post, Hill Country Wedding at Marquardt Ranch, first appeared on Ata-Girl Photography Co.'s website and blog. Please feel free to comment here, or share this post with your friends via Facebook, Twitter or Pinterest. Please email me if you have any questions about this article or want to share a neat idea for a future blog post with me.
---
You might also like